By Doris He |
28
July 2022 |
0
Comments
4 Reasons Why You Should Choose An LTE Cat6 Router

An LTE Cat6 Router will allow you to connect multiple devices at once, which means that you won't need to use different cables for each device. It also allows you to stream high-quality video content without having to worry about buffering.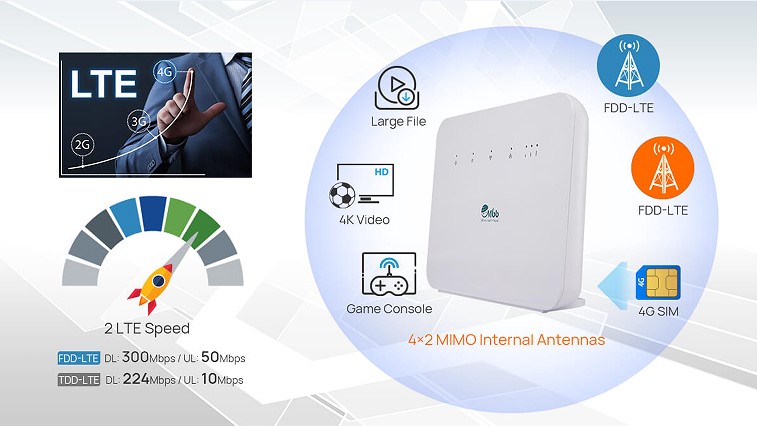 Part I. What is LTE Advanced?
LTE Advanced is the following major evolution in LTE networks which is CAT6 or above. 3GPP released the CAT6, CAT7, and also CAT8 for LTE-Advanced. It assists in boosting added data transfer and also availability. It suggests better protection, better rates, and better integrity.
Group 6 LTE Advanced is up to 3 times faster than the first generation of LTE (Category 3, short for Cat3). CAT6 with 300Mbps download and install and also 50Mbps upload.
LTE Advanced provides greater ability with added LTE bands readily available that can be aggregated together to boost capacity and enhance the user experience.
Part II. Why You Should Choose An LTE Cat6 Router
1. The Speed Advantage
If you're looking for a fast internet connection, then you should consider getting an LTE Cat6 Router instead of a standard one. This type of router has been designed specifically to provide faster speeds than other routers.
XNC1842 4G LTE CAT6 CPE Wireless WiFi Routers with SIM Card Slot, 4*2 MIMO Internal Antennas for Home/Office, enjoy 300Mbps LTE CAT6 High-Speed Experience.
2. Better Range
A lot of people think that LTE Cat6 Router is only good for high-speed connections. However, there are several benefits to using these routers. First, they offer a better range than regular ones. They also work much more reliably than older models. Finally, they can support multiple devices at once, so you won't need to worry about running into any issues with your network. Full Gigabit Ports, Enjoy High Speed. XNC1842 4G LTE CAT6 Router provides reliable wired connections for bandwidth-intensive devices such as game consoles and STB.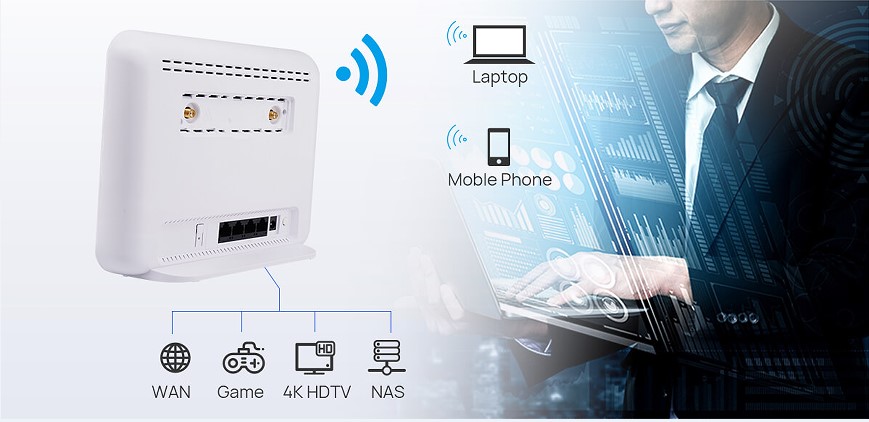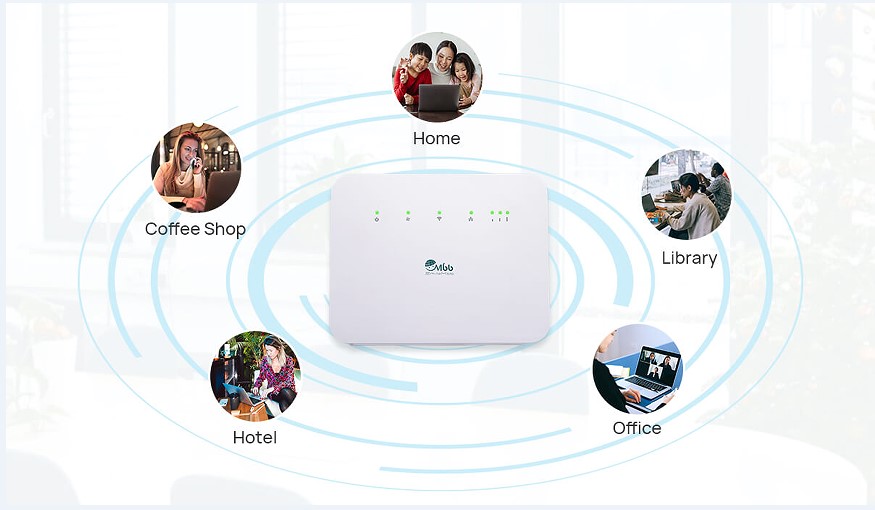 3. Lower Cost
One of the main advantages of choosing an LTE Cat6 router is its lower cost compared to other options. It also provides better performance than older models. These routers are capable of providing speeds up to 1 Gbps. This makes them ideal for high-speed applications such as gaming and downloading large files.
4. More Reliable Connectivity
Another advantage of choosing an LTE Cat6 router is that it will provide more reliable connectivity. This means that you won't encounter any issues with dropped connections. If you use Wi-Fi at home, then you might not notice much difference between using an LTE Cat6 router and one that uses Wi-Fi. However, if you frequently connect to networks outside of your home, then you will benefit from having a faster connection.
Part III. What are the advantages of SmileMbb's LTE Cat6 Router?
XNC1842, LTE CPE is developed based on several worldwide proven chipset solutions, integrated with the high technologies in LTE CAT6 WIFI 5 Hotspot, Ethernet WAN/LAN.
Highlights
Support LTE CAT6

LTE MIMO 4*2, Internal antenna

802.11a/b/g/n/ac, 2.4G/5G Dual Band

TR069 remote management and FOTA support

Cost-effective

Usage scenario: Indoor, Home, office, etc.
You maybe interested:

How to Check the 4G/5G Signal Coverage?
What is the MiFi Router and CPE Router?
Leave a Reply
Your email address will not be published.Required fields are marked. *