On September 12, 2021, 6th August in the lunar calendar, on this memorable day, SmileMBB's parent company V-SOL TECH ushered in another milestone in the history of development, and the manufacturing center held a housewarming new site unveiling ceremony.
At the housewarming ceremony, Welming Chen ,V-Sol TECH's chairman delivered an important speech. He said with emotion, "The office address of the manufacturing center has undergone several relocations.and the production has grown from scratch, today's scale is hard-won. It is inseparable from the hard work of all V-SOL members and the support and cooperation of suppliers and processing plants. Thanks to all the staff who have accompanied V-SOL to develop together".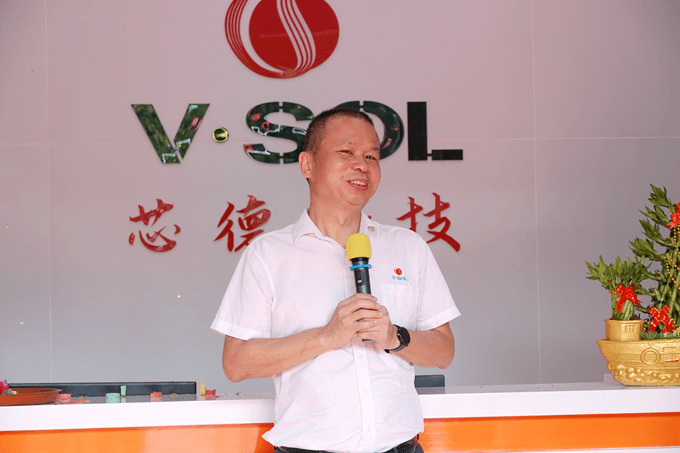 Xinfa Deng, the director of the Manufacturing Center, also delivered an important speech. Finally, I hope that all V-SOL members will continue to maintain high morale and work together to create a better tomorrow for V-SOL.